Advantest's VOICE 2016 Developer Conference Issues International Call for Papers
Advantest has issued an international call for papers on semiconductor test solutions, best practices and innovative technologies for its tenth annual VOICE Developer Conference. Based on the success of holding VOICE sessions in China and the U.S. this year, the 2016 conference will again be held on both sides of the Pacific Ocean — in San Diego, California on May 10-11 and in Hsinchu, Taiwan on May 18 — with the unifying theme of "10 Wonders of Technology" in recognition of the 10th anniversary of VOICE.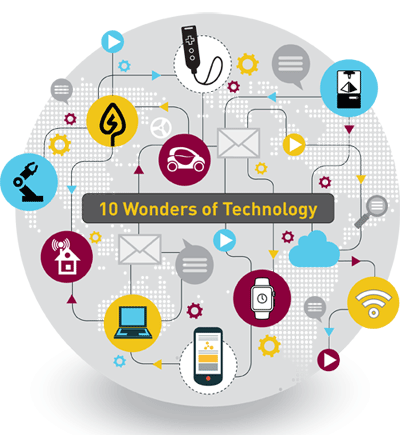 VOICE 2016 will offer attendees comprehensive learning and networking opportunities, including technical presentations, a partners' exposition, social gatherings and the first-ever presentation track focused on new solutions in design technology and materials for loadboards and probe cards from various companies. In addition, the San Diego event will be the site of interactive discussion sessions for users of Advantest's V93000 and T2000 system-on-a-chip (SoC) test platforms, memory testers, handlers, test cell solutions, product engineering and test technology.
International Attendance
Each year, the world's semiconductor industry personnel from leading integrated device manufacturers (IDMs), foundries, fabless semiconductor companies and outsourced assembly and test (OSAT) providers come together at VOICE to share ideas and information as colleagues.
"VOICE has always been an engineering conference — created by test engineers for test engineers — for sharing useful, relevant solutions and best practices that can be applied directly to today's most pressing test challenges," said Mark Nagel, chairman of VOICE 2016 and Advantest staff applications engineer. "Now with the expansion of VOICE to include product engineering content, our 2016 conference is a can't-miss event. As we mark VOICE's tenth anniversary, we'll be celebrating how this developer conference has evolved and grown with the IC test industry while also recognizing the people and innovations that have made VOICE so successful. I invite the world's test community to join us in paradise — the beautiful Paradise Point Resort & Spa in San Diego — and/or at our second international location, in Hsinchu, Taiwan."
Informative Technical Presentations
The VOICE 2016 call for papers focuses on seven technology tracks:
Hot Topics concerns new market drivers and future trends including security and encryption, emerging wireless standards, test challenges at next-generation technology nodes, the Internet of Things (IoT), automotive solutions and smart houses.
Device-Specific Testing covers techniques for testing MCUs, ASICs, PMICs, automotive radar, sensors, memory, baseband, cellular, multi-chip packages and more.
Hardware Design and Integration includes tester/handler integration, probe and package loadboard design challenges of new package technologies and fine-pitch devices, and more.
Improving Throughput addresses test-time reduction, increased multi-site efficiency, concurrent testing, data analysis, and more.
Reducing Time to Market encompasses DFT, pattern simulations/cyclization, automatic test program generation, system-level test, and more.
New Hardware/Software Test Solutions focuses on solutions utilizing the latest hardware or software features.
Test Methodologies involves techniques for testing DC, RF, mixed-signal or high-speed digital devices.
Test developers are invited to submit their abstracts for consideration at either the San Diego or Taiwan locations, or both, by going to https://voice.advantest.com/call-for-papers. All submissions must be received by November 20, 2015. Accepted presenters will be notified in January 2016. Audience members at the conference sessions in May 2016 will vote for the best papers, with winning presenters receiving prizes.
Attending VOICE 2016
VOICE 2016 registration will open in January. Industry members interested in attending the San Diego event can reserve hotel rooms now by calling 1-800-344-2626 and mentioning Advantest America or by visiting the hotel's website. To arrange hotel rooms for the Taiwan event in Hsinchu, email mktgcomms@advantest.com.
For more information about the VOICE 2016 Developer Conference, including sponsorship opportunities, please visit https://voice.advantest.com/ or email mktgcomms@advantest.com.