August 2017
TOP STORIES
A Smarter SmarTest: ATE Software for the Next Generation of Electronics
The complexity of the ICs being designed into consumer and communications devices continues to increase. The 10-nanometer (nm) node is here, and some chipmakers are already beginning to turn out 7-nm devices. With smaller transistors that pack more and more functionality on a single chip, the complexity of test programs is increasing apace with that of the ICs themselves.
Read More.
Storage Evolution Driving Growth of System-Level Test
Thanks in large part to the booming mobile market, global demand for storage capacity continues unabated. Gartner indicates that solid-state drive (SSD) shipments are on pace to top 370 million units by 2020, while Research & Markets forecasts that the client SSD market alone will grow at a compound annual rate (CAGR) of 36 percent between 2017 and 2021. With this growth comes an increased drive for performance, requiring implementation of new/updated storage protocols.
Read More.
5G Lessons Learned from Automotive Radar Test
Situated between microwave and infrared waves, the millimeter-wave spectrum is the band of spectrum between 30 gigahertz (GHz) and 300GHz. It is used for high-speed wireless communications and is widely considered as the means to bring 5G into the future by allocating more bandwidth to deliver faster, higher-quality video, and multimedia content and services. Automotive radar is the entry point into millimeter wave for testing purposes.
Read More.

FEATURED HIGHLIGHTS
Advantest Shines at SEMICON West 2017
The annual SEMICON West show, held July 11-13, 2017, at the Moscone Center in San Francisco, proved once again to be a great venue for interacting with customers, press and analysts, as well as promoting Advantest's extensive product portfolio.
Read More.
Advantest to Debut New Solid-State-Drive Testers and Present Technical Papers at Flash Memory Summit, August 8-10 in Santa Clara, California
Advantest Corporation will showcase the latest additions to its MPT3000 series of solid-state drive (SSD) test solutions and present two technical papers at this year's Flash Memory Summit on August 8-10 at the Santa Clara Convention Center. Advantest is an emerald sponsor of the 2017 Summit.
Read More.
FEATURED TECHNOLOGY

Five Key Success Factors for Automotive Device Test
The number of automotive-related semiconductor devices being designed into vehicles has been growing rapidly due to increased requirements associated with safety, in-vehicle entertainment, and advanced driver assistance systems. As ADAS content advances, we move closer to autonomous vehicle driving, which will require even more devices.
Read More.
SPOTLIGHT ON MEMORY TECHNOLOGY

Interview with Jin Yokoyama
Advantest recently announced the T5822, the latest addition to its highly successful T5800 series of memory testers. In this issue's Q&A, Jin Yokoyama, Functional Manager of Memory Test, talks about the new tester, which performs wafer-level test of DRAMs, NAND flash devices, and other non-volatile memories (NVMs).
Read More.

ADVANTEST NEWS

UPCOMING EVENTS
Please plan to visit or join Advantest at these upcoming events:
FLASH MEMORY SUMMIT
August 8-10, Santa Clara, CA
https://www.flashmemorysummit.com/
SEMICON TAIWAN
September 13-15, Taipei, Taiwan
http://www.semicontaiwan.org/en/

GSA EXECUTIVE FORUM
September 26, Silicon Valley
https://www.gsaglobal.org/2017usef/
INTERNATIONAL TEST CONFERENCE
October 31-November 2, Fort Worth, TX
http://www.itctestweek.org/
ISTFA
November 5-9, Pasadena, CA
http://www.asminternational.org/web/istfa-2017
GSA ASIA PACIFIC EXEC FORUM
November 8, Taipei, Taiwan
https://www.gsaglobal.org/gsa-events/presentations/2017-asia-pacific-executive-forum/
AAPS
November 12-15, San Diego, CA
https://www.aaps.org/Meetings_and_Professional_Development/Future_Annual_Events/
SEMICON EUROPA
November 14-17, Munich, Germany
http://www.semiconeuropa.org/
GSA AWARDS DINNER
December 7, Santa Clara, CA
https://www.gsaglobal.org/gsa-awards-dinner-celebration-december-7-2017/
SEMICON JAPAN
December 13-15, Tokyo, Japan
http://www.semiconjapan.org/en/?vlang=en
ON THE LIGHTER SIDE…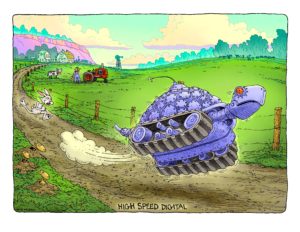 GO POLL



Share your thoughts by taking the GO POLL. Have an idea for future polls? Email gosemi@advantest.com
Do you have questions, comments or feedback about GO SEMI & BEYOND? Let us know!