August 2018
TOP STORIES
PCIe Gen 4 Is Coming – the SLT Solution Is Here
The high-tech industry is currently in the midst of what has been widely cited by industry experts and executives as a memory super-cycle. Memory manufacturers, in response to sustained high demand for memory devices – including from the solid-state drive (SSD) market – are adding capacity to ensure their ability to meet this explosive demand.
Read More.

Pro Sports: A New Frontier for Prosthetics
Professional sports demand a great deal of the athletes who pursue them, and many of these players willingly give 110%—a commitment that takes on new significance when a physical disability is involved. The National Football League (NFL), for example, has boasted a number of players who have excelled in this physically demanding sport despite missing body parts.
Read More.
GO POLL



This month's GO POLL wants to know what you think about the proposed tariffs on Chinese imports.
Share your thoughts by taking the GO POLL.
Have an idea for future polls? Email gosemi@advantest.com

FEATURED EVENT
Advantest is First to Deliver a Holistic Test Solution for Advanced PCIe Gen 4 Solid-State Drives
Advantest showcased the industry's first fully integrated test solution for PCIe Gen 4 solid-state drives on the MPT3000-series and presented two technical papers at this year's Flash Memory Summit (FMS) taking place from August 7-9, 2018, at the Santa Clara Convention Center.
Read More.
SPOTLIGHT ON BUSINESS

Q&A with Sae Bum Myung, executive VP of worldwide sales for Advantest
In this issue, our Q&A subject is Sae Bum Myung, a corporate vice president and executive vice president of worldwide sales for Advantest Corporation. He joined the company in April 1989 and has served in a succession of leadership roles during his nearly three decades with Advantest. Mr. Myung obtained his master's degree in engineering from Tokyo's Meiji University in 1989.
Read More.

FEATURED TECHNOLOGY

Meeting Advanced Power and Analog Test Requirements
The market for power and analog devices is showing strong, consistent growth. Market research firm IC Insights forecasts that revenues for analog products—including both general purpose and application-specific devices—will increase by a compound annual growth rate (CAGR) of 6.6% to $74.8 billion in 2022 from $54.5 billion in 2017. Power-management analog devices help regulate power usage to keep devices running more efficiently and longer, while the automotive application-specific analog market is the third-fastest growing of 33 IC product categories classified by the World Semiconductor Trade Statistics (WSTS).
Read More.

FEATURED STORIES

Advantest Goes "Beyond Smart" at SEMICON West 2018
Advantest returned to SEMICON West as an exhibitor and event sponsor from July 10-12, 2018 at the Moscone Center in San Francisco, California. For the first time, Advantest's booth was located in the newly renovated South Hall alongside other large semiconductor companies.
Read More.
Advantest Logs 30th Consecutive Ranking as a 10 BEST Company in Annual VLSIresearch Customer Satisfaction Survey
Advantest has once again been named to VLSIresearch's 10 BEST list, securing the company its 30th consecutive year as a top-rated semiconductor equipment supplier.  Global customers also recognized Advantest as one of only three 5-Star companies in the Large Suppliers of Chip Making Equipment category. The survey, which received feedback from more than 94% of the chip market, rates equipment suppliers across 15 categories based on three key factors: supplier performance, customer service, and product performance.
Read More.
VOICE 2018 Sets Records with Highest Number of Abstract Submissions
Advantest's VOICE 2018 Developer Conference returned to host cities of San Diego, CA, on May 15-16 and Hsinchu, Taiwan, on May 23, where successful VOICE events were held in 2016. The 2018 conference again set records, receiving 177 paper abstract submissions representing contributions from 13 countries.
Read More.

ADVANTEST NEWS
UPCOMING EVENTS
Please plan to visit or join Advantest at these upcoming events:
Flash Memory Summit
Santa Clara, CA, August 7-9
https://flashmemorysummit.com/
RADECs
Gothenbourg, Sweden, September 17-21
http://www.radecs2018.org/
GSA Executive Forum
Menlo Park, CA, USA, September 18
https://www.gsaglobal.org/2018usef/
SEMICON Taiwan
Taipei, Taiwan, September 5-7
http://www.semicontaiwan.org/en/
MNE
Copenhagen, Denmark, September 24-27
http://www.mne2018.org/
1st Annual SW Test Asia
Hsinchu, Taiwan, October 18-19
http://www.swtestasia.org/
International Test Conf.
Phoenix, AZ USA, October 28-November 2
http://www.itctestweek.org/
Electronica
Munich, Germany, November 13-16
https://electronica.de/index.html
GSA Awards Dinner
Santa Clara, CA, USA, December 6
https://www.gsaglobal.org/gsa-awards-dinner-celebration-december-6-2018/
SEMICON Japan
Tokyo, Japan, December 13-15
http://www.semiconjapan.org/en/
ON THE LIGHTER SIDE…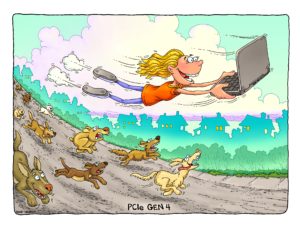 Do you have questions, comments or feedback about GO SEMI & BEYOND? Let us know!