November 2015
November 2015
TOP STORIES



Advantest's VOICE 2016 Developer Conference Issues International Call for Papers
Advantest has issued an international call for papers on semiconductor test solutions, best practices and innovative technologies for its tenth annual VOICE Developer Conference. Based on the success of holding VOICE sessions in China and the U.S. this year, the 2016 conference will again be held on both sides of the Pacific Ocean — in San Diego, California on May 10-11 and in Hsinchu, Taiwan on May 18 — with the unifying theme of "10 Wonders of Technology" in recognition of the 10th anniversary of VOICE. Read More.
Optimizing the True Cost of Test for SSD
With market analysts forecasting that production of solid-state drives (SSDs) will rise to more than 200 million units per year by 2017, device manufacturers need a reliable, high-volume, cost-efficient test solution to serve this rapidly growing market. For SSD makers, focusing solely on the cost of test (COT) can be misleading. COT is calculated by dividing a piece of equipment's purchase price by its throughput. While this is a valuable metric, it provides only a snapshot of one point in the lifetime of a tester. Read More.
Getting from R&D to IoT with the EVA100

The Internet of Things (IoT) is one the most ubiquitous technology-related topics these days. It's become one of the tech buzzwords that transcend discussion in trade publications and blogs, showing up regularly in consumer and business publications as speculation swirls about when, where and to what extent IoT products are being deployed. Currently, the broadest applications for IoT solutions are automotive environments, from which myriad products can be launched and controlled, and household uses, including appliances, lighting and environment controls. Read More.
FEATURED PRODUCTS
EM360: A 360 View of Test Equipment Management
Managing test equipment can be a daunting task when numerous ATE systems have been installed with different configurations, at different sites, and across multiple continents. Requirements range from system maintenance tasks, such as configuration management, repair and calibrations, to production planning and asset management. Customers of Advantest V93000 systems can take advantage of a software tool created to help them overcome these challenges and enable them to manage their V93000 installation within and across test floors. The Equipment Management 360 (EM360) tool helps improve overall equipment effectiveness (OEE), system utilization and both time to quality and time to market. Read More.
Pin Scale SL: Testing High-Speed I/O Links
Data rates for serial interconnect technology in CMOS are continuing to grow, driving the concurrent need for new instrumentation in automated test equipment (ATE). Current serial technology has reached maturity – for example, PCI Express (PCIe) 2 and 3 running at 5 and 8 gigabits per second (Gbps), respectively, or SATA II running at 6Gbps – so robust standard library cells are available for various CMOS process nodes. For volume production, most manufacturers rely on DC tests, internal and external loop back tests, and therefore don't require specialized high-speed ATE instrumentation. Read More.
T2000 IPS Solution for Power Device Testing
Integrated circuit devices that fall under the general power device category are getting more mainstream. The devices form an important part of a number of very fast growing industries including but not limited to the wireless, automotive and industrial industries. On the wireless side, PMIC devices are having significant growth as the need for battery management and LED driver integrated circuits grow. The automotive market sees a larger appetite for electrical components with safety (example: ABS, Power steering) and luxury (Example: infotainment systems) primarily driving this area of growth. Read More.
W2BI Unveils SmartBox – an Innovative System Level Test Solution for Smart Device Testing
Smartphones and other smart devices are continuously integrating new functions. Many of these functions are physical movements (i.e. NFC, vibration, gyro, compass, accelerometer, temperature, and health / fitness to name a few). However, most test solutions today still target the non-physical aspects — the software, applications, RF and other specifications. Read More.
ADVANTEST NEWS



UPCOMING EVENTS



Please plan to visit or join Advantest at these events:
ON THE LIGHTER SIDE…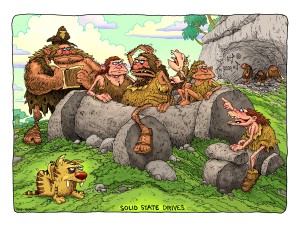 Share your thoughts by taking the GO POLL. Have an idea for future polls? Email gosemi@advantest.com
Do you have questions, comments or feedback about GO SEMI & BEYOND? Let us know!