Advantest's Virtual Presence at SEMICON Japan 2020 Demonstrates Continued Industry Leadership
For the first time in 50 years, SEMICON Japan commenced as a virtual trade show in 2020.  This online event, which took place from December 11-18, provided a COVID-safe venue for innovative leaders to demonstrate their technology excellence and thought leadership in the semiconductor industry.
Returning as a gold sponsor, Advantest supported the SMART Mobility and SMART Workforce programs, along with Mirai College, an industry research event for university and graduate students. Advantest's Koichi Tsukui, managing executive officer, also gave opening remarks at SMART Mobility 2, which featured executive speakers from Bosch and MIRISE Technologies discussing the evolution of autonomous driving and semiconductor technologies.
Advantest's virtual booth showcased more than a dozen test solutions on digital display. This included new products such as the V93000 EXA Scale™  SoC test system; T2000 modules for CMOS image capture, digital and power supply; Advantest Cloud Solutions™, a cloud-based ecosystem enabling users to manage test data; and lastly, the H5620 high-productivity memory tester with integrated burn-in and memory-cell test functions—all in one system.
Additionally, Markus Knoch, Advantest's director of product marketing, delivered a technical presentation "Testing in the Age of Exascale Computing," and discussed the various challenges for testing future high-performance computation devices. 
Despite its online format, SEMICON Japan 2020 was another important opportunity for Advantest to demonstrate industry leadership, share valuable information and best practices with customers, and support the future semiconductor industry workforce.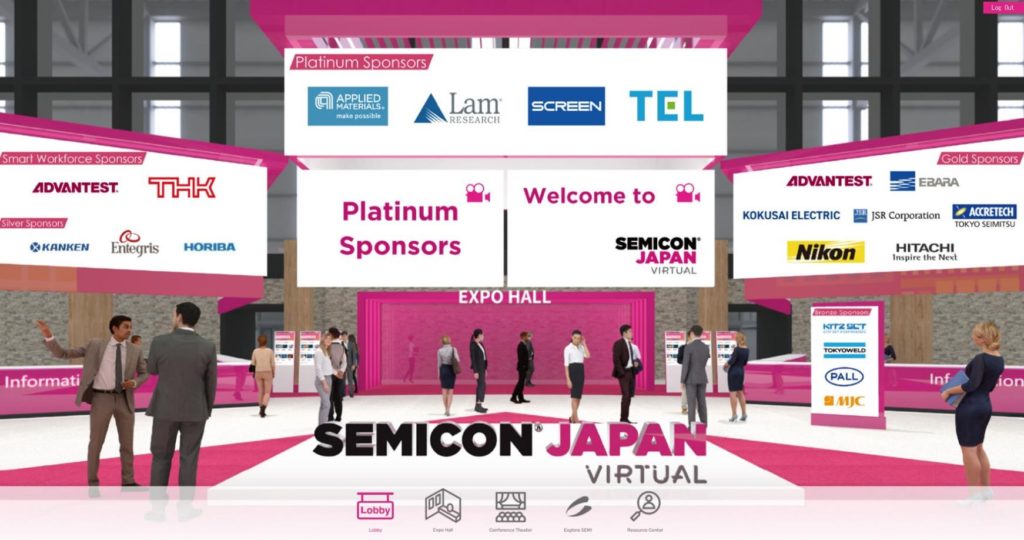 SEMICON Japan Virtual lobby entrance.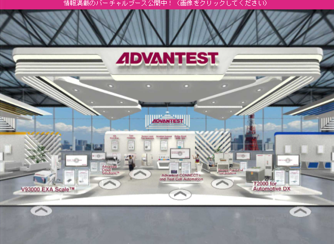 Advantest's virtual booth.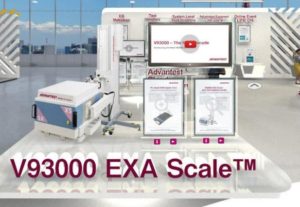 Advantest's V93000 EXA Scale™ product showcase.