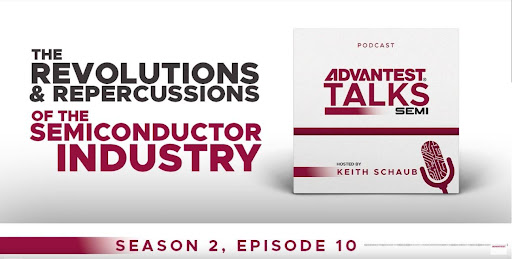 In this episode of Advantest Talks Semi we demystify the complex interplay of semiconductors and the automotive sector. Buckle up as we navigate this intricate landscape with Malcolm Penn, the CEO of Future Horizons. 

From deep-diving into the cyclical nature of the semiconductor industry to early signs of industry recovery, Malcolm illuminates the market's recent movements. He spotlights the explosive growth of China's EV market and its strategic grip on the low-end market – a move that's not to be underestimated by the established auto industries globally. 

In the second half, Malcolm walks us through the intersection of the EV market and the rising demand for advanced semiconductors. We examine the reverberating effects of sanctions on the industry while underlining the growing importance of decentralized computing. 

Toward the end of this podcast, catch Malcolm's take on the current OpenAI media buzz and how AI chipsets are leaving an indelible impression on memory. We wrap the discussion with a look at how Avantest is riding the wave of innovation with its open solutions ecosystem Advantest ACS. 

Download this episode now for your deep dive into the dynamic world of semiconductors.
https://advantesttalkssemi.buzzsprout.com/1607350/13557165-the-revolutions-and-repercussions-of-the-semiconductor-industry
Read More