IoT and Smart Applications Pose New Testing Challenges
By Adriano Mancosu, Business Development Manager,  Advantest
Every day, it seems, the number of "smart" products and applications in our lives expands – we are seeing this not only in the automotive space and consumer products (particularly wearables), but also in retail, commercial and industrial settings. At the heart of all this new smart technology is what is known as the "Internet of Things," or the IoT – a term whose definition is still difficult to pin down (and tends to depend on whom you ask).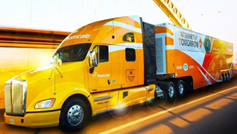 From Advantest's perspective, the IoT requires three primary building blocks that, when combined, enable a wide range of new applications for which massive growth is anticipated. These blocks are:
Computing – the processor/controller and associated software;
Sensors/actuators – the actual physical and mechanical output; and
Connectivity – this includes both wireless and wired protocols.
As you may have heard, the IoT will drive 10x more devices per year than smartphones, but the number of applications will grow exponentially – by at least 100x. With this breadth of volume, it will be impractical to develop the kinds of customized, high-end devices for IoT that have been created for smartphones. Thus, the industry needs to come up with manufacturing and test solutions that are adaptable for repurposing in multiple applications.
This also highlights the opportunity that the IoT market creates for smaller companies. While just a few semiconductor makers own 80 percent of the smartphone market, there will be any number of new players who can build a solution based on a unique concept. To bring these solutions to market, they will need to tap the services of semiconductor assembly and test subcontractors. Advantest, with its broad installed base and ecosystem of partners, is one company with the flexibility to help these new players get to market faster.
Testing the IoT
Each of the three IoT building blocks creates unique challenges for test. The microcontroller drivers test toward the highest possible parallel as it requires lengthy test times, while DC accuracy is a key driver for sensors due to their need for a stimulus. On the connectivity front, RF devices, specifically, operate at very high frequencies, which the test process must take into account due to some of the peculiarities this creates within the device.
| | |
| --- | --- |
| Building Block | Test Challenge |
| Computing | High parallelism |
| Sensor | High DC accuracy |
| Connectivity | High RF frequency |
No tester company currently offers a solution enabling all three devices to be tested at once. While individual test will continue for the near future, the market will undoubtedly be driven toward a single testing platform due to the need to reduce test costs and times. The tester and handler will need to deal with a highly complex range of requirements, and combining the three devices together will require a number of compromises – highlighting the fundamental need for ATE flexibility and scalability.
Covering RF for the many lower-power connectivity standards – e.g., Bluetooth Low Energy, ZigBee, 2.4G and others – will certainly require a high degree of flexibility. Most of the sensors used today for the IoT and wearables are either motion (accelerometers, gyroscopes) or environmental (humidity and pressure devices). Testing these components requires a cable interface, as the handler is either moving the parts or located in a humid/hot chamber.
The question of how much revenue ATE companies will ultimately realize around IoT and smart devices is murky at this point, as software services offered by ATE providers will play a key role, and how much will be required is not fully known. In addition, cloud computing is driving solid-state drive (SSD) memories and high-end application processors. With all these variables in play, we anticipate an exciting environment developing over the next few years.
With no single platform developed to address these varied testing needs, growing parallelism and more specifications demand an approach such as the Advantest V93000 "universal pin" test system. Its flexible architecture provides a solution for driving at the end of a 100-inch cable a resource that can be a digital, DC, mixed-signal and RF solution. Because any handler can utilize this interface, the user can simply work on the handler side without having to make any changes on the tester side. To accommodate additional modules, the user need only select the correct tool, making the V93000 a proven, viable option for testing IoT and smart devices.