June 2023 Issue
TOP STORIES
Comparison of State-of-the-Art Models for Socket Pin Defect Detection
Test sockets have a key role to play in the semiconductor test industry. A socket serves as the critical interface between a tester and device under test (DUT). Although seemingly simple in concept, a socket can have thousands of pins, depending on the number of I/O connections to the target device. A typical socket size might be 150mm x 200mm x 25mm, and protruding pin height may be about 50 to 250 micron. Manufacturers may produce thousands of sockets per month or more, and each pin of each socket must be inspected so that pin defects do not impact semiconductor production test and cause expensive downtime.  Read More.
Design Considerations for Ultra-High Current Power Delivery Networks
A power-delivery network (PDN), also called a power-distribution network, is a localized network that delivers power from voltage-regulator modules (VRMs) throughout a load board to the package's chip pads or wafer's die pads. The PDN includes the VRM itself, all bulk and localized capacitance, board vias, planes and traces, solder balls, and other interconnects up to the device under test. An optimized power-delivery approach will employ a decoupling scheme that provides low impedance to ensure a clean power supply. Read More.
MMAF Option Enables Picoampere Measurements
Demand for low-current devices is increasing, as many new sensors are being created for medical, automotive, industrial, and other applications. Chief among the heightened production and test requirements for these low-current devices is the need to achieve picoampere (pA)-class measurements. Sensors' functionality and efficacy, especially in medical and other highly sensitive applications, can be radically impacted by leakage current and drift characteristics. Thus, measuring very low current and detecting current leakage on the order of a few pA is becoming an important capability for general-purpose testers. Read More.
Global Customers Rank Advantest THE BEST Test Equipment Supplier in 2023 and the #1 Large Supplier of Chip Making Equipment in Annual Customer Satisfaction
Advantest has again topped the ratings chart of the 2023 TechInsights (formerly VLSIresearch) Customer Satisfaction Survey, capturing the No. 1 spot on this prestigious annual survey of global semiconductor companies for the fourth consecutive year. Read More.
GO POLL
Regulating AI on an international level is a highly challenging task, particularly now with its growing popularity. Who should be regulating AI and how? Share your thoughts by taking the GO POLL. Have an idea for future polls? Email gosemi@advantest.com
SPOTLIGHT ON BUSINESS
Advantest Cloud Solutions: Taking ATE to the Edge and Beyond. Q&A Interview with Keith Schaub and Michael Chang
Advantest Cloud Solutions (ACS) is growing quickly, comprising a robust group of offerings, as well as the ACS Solution Store. In this issue, we talk with Michael Chang, ACS VP and general manager, and Keith Schaub, Vice President of Strategy and Technology, Advantest America, to catch up on ACS and the group's latest developments. Read More.
FEATURED PRODUCTS
Advantest Targets High-Numerical Aperture (NA) EUV Photomasks with Industry-Leading E3650 MVM-SEM
The market for photomasks used in high-numerical-aperture (NA) extreme-ultraviolet (EUV) lithography is growing quickly as chipmakers seek patterning solutions for sub-5nm masks. To take advantage of this growth, Advantest is leveraging the capabilities of its proven E3650 multi-vision metrology scanning electron microscope (MVM-SEM®). Since its introduction in 2018, the E3650 has become the standard for EUV mask measurement, making the system well-positioned for the high-NA market.  Read More.
Advantest Ships 10,000th V93000 SoC Test System
Advantest recently announced that it shipped its 10,000th V93000 system-on-chip (SoC) test system to longtime customer Infineon Technologies, the world's number one automotive semiconductor supplier. The milestone system is a V93000 configuration developed to address the diverse test needs of power, analog, microcontroller and sensor ICs used in automotive and microcontroller applications. Ever-increasing semiconductor content in today's automobiles is creating a pressing need for the V93000's combination of advanced test capabilities and leading cost-of-test savings. Read More.
FEATURED EVENT
Advantest VOICE 2023 Sees Record Attendance for 15th Anniversary of In-Person User Conference
Advantest concluded its VOICE 2023 user conference at the Santa Clara Marriott in Santa Clara, California, with a record-high turnout of nearly 400 attendees – a 25% increase from 2022 – the majority of whom were Advantest customers and industry partners. This year's event, held on May 8-10, marked the 15th anniversary of the in-person VOICE conference, attracting participants representing more than 50 companies from around the globe.  Read More.
PODCAST SPOTLIGHT
Advantest Talks Semi: Harness AI power for yield, quality and reliability (Podcast Season 2, Episode 8)
Today's semiconductor manufacturing landscape is riddled with escalating complexity, contracting process nodes, and amplified demands for rigorous quality control. These challenges have a profound impact on cost and time-to-market.    To confront these issues head-on, Advantest, proteanTecs, and PDF Solutions have formed a strategic alliance. Not only is this collaboration geared towards mitigating current challenges, but it is also strategically positioned to future-proof the semiconductor manufacturing process.   Read More.
ESG SPOTLIGHT
Learn more about Advantest's global ESG activities here.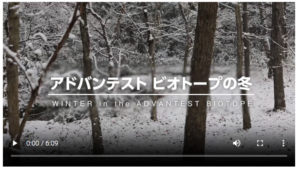 ADVANTEST IN THE NEWS
UPCOMING EVENTS
SEMICON China
Shanghai, June 29-July 1, 2023
https://www.semiconchina.org/
SEMICON West
San Francisco, CA, July 11-13, 2023
https://www.semiconwest.org/
Flash Memory Summit
Santa Clara, CA, Aug. 8-10, 2023
https://flashmemorysummit.com/
ON THE LIGHTER SIDE…