September 2019 Issue
TOP STORIES
Flexible Automation Infrastructure Supports Continuous Test-program Integration and Delivery
Test engineers today are facing many challenges working within a collaborative test-program-development environment. Fortunately, a concept called continuous integration, or CI, can be implemented within the test-program development process to help meet these challenges.
Read More.
Overlapping Speech Transcription Could Help Contend with ATE Complexity
Increasingly complex chipsets are driving corresponding increases in semiconductor test system hardware and software. Artificial intelligence offers innovative, ingenious opportunities to mitigate the challenges that test engineers and test-system operators face and to improve security and traceability. Advantest, which fields thousands of test systems worldwide that test billions of devices per year, is studying several ways in which AI can help.
Read More.
GO POLL
This month's GO POLL wants to know which of SiP technology's advantages do you view as its most vital?
Share your thoughts by taking the GO POLL.
Have an idea for future polls? Email gosemi@advantest.com
SPOTLIGHT ON BUSINESS
Q&A Interview with Dieter Ohnesorge – 5G mmWave Challenges and Solutions
mmWave is the key topic when it comes to frequency ranges that allow to allocate more bandwidth. millimeter-wave (mmWave) is the band of spectrum between 24 GHz and 100 GHz. As it enables allocation of more bandwidth for high-speed wireless communications, mmWave is increasingly viewed as one key to making 5G connectivity a reality. In this issue, Dieter Ohnesorge, product manager, RF solutions for Advantest, discusses the market opportunity and test challenges associated with 5G mmWave, as well as Advantest's solution for addressing them.
Read More.
FEATURED TECHNOLOGIES
New End-to-End Test Solutions for 5G, Automotive and IoT
Advantest's new MPT3000ARC is the industry's first test platform to combine thermal-control capability with high throughput, enabling extreme thermal testing of solid-state drives (SSDs).   Adding this new system to the MPT3000 product family, which is already in wide use by SSD manufacturers, Advantest is supporting SSD testing from design to manufacturing, providing the fastest, lowest risk path to market for next-generation devices, including PCIe Gen 4.
Read More.
FEATURED EVENT
Advantest Showcases 5G Readiness at SEMICON West 2019
Advantest sponsored, exhibited, and presented at SEMICON West from July 9-11, 2019 at the Moscone Center in San Francisco, California. Advantest's booth was centrally located in the South Hall alongside other large semiconductor companies and featured the new theme, "5G: Made Real by Our Customers, Made Possible by Advantest."
Read More.
FEATURED STORY
I Think, Therefore I Am… Machine?
The ability to think has been a central, defining aspect of humanity since our beginning. Today, technologists are using artificial intelligence to instill that capability into machines. Through statistical models and algorithms, machine learning enables computers to perform specific tasks without receiving explicit instructions from a human.
Read More.
ADVANTEST NEWS
UPCOMING EVENTS
RADECS
Montpellier, France, September 16-20, 2019
https://www.radecs2019.org/
GSA US Executive Forum
Menlo Park, CA, September 17, 2019
https://www.gsaglobal.org/event/2019-gsa-us-executive-forum/
SEMICON Taiwan
Taipei, Taiwan, September 18-20, 2019
http://www.semicontaiwan.org/en/
43rd Micro & Nano Conf.
Rhodes, Greece, September 23-26, 2019
http://mne2019.org/
IFSCC (Int'l Federation Of Societies of Cosmetic Chemists)
Milan, Italy, September 30-October 2, 2019
https://www.ifscc2019.com/
SW Test Asia
Hsinchu, Taiwan, October 17-18, 2019
https://www.swtestasia.org/
ITC 2019
Washington, DC, November 11-15, 2019
http://www.itctestweek.org/
Semicon Europa
Munich, Germany, November 12-15, 2019
http://www.semiconeuropa.org/
GSA Asia Pacific Exec Forum
Taipei City, Taiwan, November 13, 2019
https://www.gsaglobal.org/event/asia-pacific-executive-forum/
GSA Awards Dinner
Santa Clara, CA, December 5, 2019
https://www.gsaglobal.org/event/gsa-awards-dinner/
Semicon Japan
Tokyo, Japan, December 11-13, 2019
http://www.semiconjapan.org/en/
ON THE LIGHTER SIDE…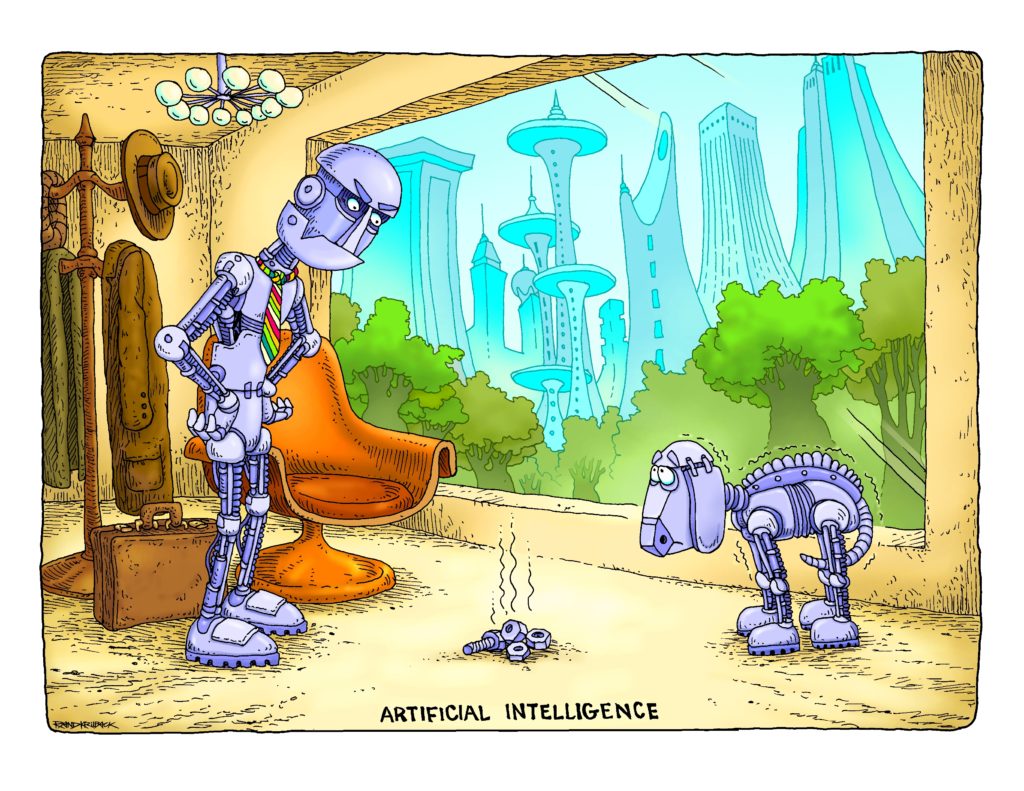 ---
Did you enjoy this article? Subscribe to GOSEMI AND BEYOND