Advantest is First to Deliver a Holistic Test Solution for Advanced PCIe Gen 4 Solid-State Drives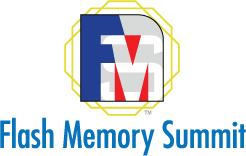 Advantest showcased the industry's first fully integrated test solution for PCIe Gen 4 solid-state drives on the MPT3000-series and presented two technical papers at this year's Flash Memory Summit (FMS) held from August 7-9, 2018, at the Santa Clara Convention Center.
FMS is an annual three-day conference covering the latest topics in flash memory – from embedded systems and mobile applications to solid-state drives (SSD) – and provides a platform for discussion by industry leaders, speakers, and innovators about a wide variety of memory applications.
To address the broad range of SSD protocols and form factors, Advantest has enhanced its proven MPT3000 platform to validate and test the newest generation of PCIe memories, giving SSD manufacturers the fastest, lowest-risk path to market.
At booth 606, Advantest displayed its MPT3000 platform, which supports the testing of PCIe Gen 4 SSDs. The MPT3000 is the industry's first fully integrated test solution for developing, debugging, and mass producing PCIe Gen 4 SSD products. The new standard doubles the base speed of previous-generation devices while cutting costs and reducing energy consumption. The unparalleled versatility of the modular MPT3000 platform makes it the perfect scalable solution for all engineering, volume production, and built-in self-test (BIST) applications.
On Wednesday, August 8, Linden Hsu, an Advantest R&D engineer, presented a paper titled "Diagnosing SSD Failures During Testing" during the Testing/Performance Analysis track, which takes place from 8:30-10:50 AM.
Then, on Thursday, August 9, Sneha Nadig, a product application engineer at Advantest, presented on "Testing Dual-Port NVMe SSD" during the Testing Issues track, which takes place from 8:30-9:35 AM.
https://www.youtube.com/watch?v=y3IwuvKRan4