Advantest's VOICE 2021 Developer Conference Goes Virtual on June 21-23
The Advantest VOICE 2021 Developer Conference will commence as a virtual event on June 21-23 under the unifying theme "Converging Technologies. Creating Possibilities." With eight technology tracks and a line-up of thought-provoking speakers, Virtual VOICE will continue to offer insightful learning opportunities through its technical presentations, kiosk showcases and Partners' Expo. Attendees can further enhance their Virtual VOICE experience by attending Workshop Day on June 24 with three sessions covering exascale high performance computing, edge computation, and 5G/mmWave.

Virtual VOICE 2021 Highlights 
The Virtual VOICE program features two dynamic keynote addresses, focusing on social robotics, technology design, and more: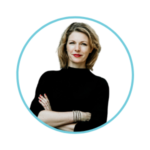 Dr. Kate Darling
Expert in Social Robotics and MIT Media Lab Research Specialist
Leading social robotics expert Dr. Kate Darling explores the emotional connection between people and life-like machines, seeking to influence technology design and policy direction. Named one of the "Women in Robotics You Need to Know About" by Robohub, she currently conducts experimental studies on human-robot interaction at the Massachusetts Institute of Technology (MIT) Media Lab.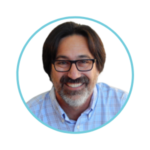 Fredi Lajvardi
Vice President of STEM Initiatives at Si Se Puede Foundation
Nationally recognized STEM educator Fredi Lajvardi will share his remarkable story of how he transformed a group of disadvantaged high school students into a national champion robotics team. Their story inspired the acclaimed documentary Underwater Dreams and was also adapted into the major motion picture, Spare Parts.
Virtual VOICE 2021 will also include a featured industry talk on semiconductor market trends and growth: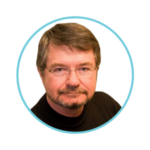 G. Dan Hutcheson
CEO and Chairman of VLSIresearch Inc.
Semiconductor industry thought leader Dan Hutcheson, will deliver a featured industry talk on 5G, IoT, AI, and other critical IC markets, including key trends and China's rising role in the semiconductor market. In 2012, Hutcheson won SEMI's Sales and Marketing Excellence Award for "empowering executives with tremendous strategic and tactical marketing value," through his e-letter, The Chip Insider®.
Registration Opens in March
Online registration opens in March. Group discounts are available to attend Virtual VOICE 2021; email mktgcomms@advantest.com for details.
Additional information will be posted on the VOICE website at voice.advantest.com as it becomes available.